Hello Eveyone!
As artists we're always looking for new ways to create and design. However, at times our inspiration wells dry up and we need to find a new muse to pump life into our work. In last weeks blog I pointed to the designs that surround us in our everyday lives – nature, architecture, non-jewelry designs, etc. – that can help jumpstart new work. This week I want to take that idea a step further.
Consider this idea – Imagine creating new work by looking old work. (Think about it for a moment before you pass judgment…I haven't lost my mind…yet) What does that mean? Sometimes we can find new inspiration by looking at what others did in the past. I love to visit my local library and spend a bit of time thumbing through books on antique jewelry. I look at the shape of the pieces, the stones used, the detail in the metal, and then translate that into something new. I'll draw various design elements in my sketchbook then use this to come up with a new piece of jewelry.
As you study jewelry from the past think of ways that you can use certain design elements in your work. Think about putting your spin on a piece from the art deco era or modernizing a piece from ancient Rome. By melding the old with the new you give people a familiar design with a unique modern look.
Please don't misunderstand me, I'm not advocating copying someone else's work. That's a huge "no-no" with me. What I am saying is use these old designs as your muse to create something fresh and unique. Find a way to creatively blend various looks to your work.
As wire artist though, using elements from traditionally made jewelry can be rather difficult, if not, impossible. So what can we do? Develop new ways to use wire to mimic a traditional design element. That's exactly how I came up with the idea of Wiresmithing. I was thumbing through a book on the history of Native American Jewelry and was inspired to design a cuff bracelet using silver and turquoise. I wanted it to have elements of a Native American cuff. Using traditional Wirewrapping techniques, however, wouldn't give me the look that I wanted. I had to find a new way to mimic traditional metalsmithing using wirewrap techniques. In a short period of time I designed a whole new way to create jewelry made from wire without the use of solder. All of this came about from looking at old designs.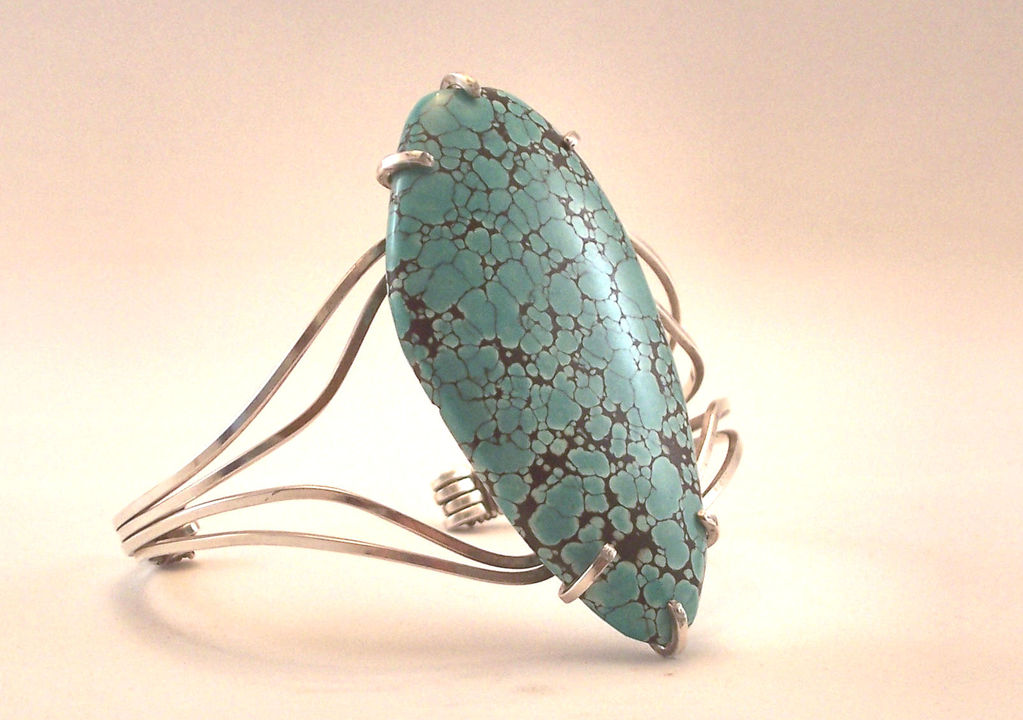 Native American Inspired Cuff Bracelet
Click Here to Learn How to Wiresmith
So never underestimate the value of looking at the past. By studying what others have done your well of inspiration will never run dry.
'til next time,
Jim McIntosh