Lately a lot of people have been emailing me and asking where I've been? That's a pretty good question considering that I haven't been writing on my blog much in the last several months. To set your minds at ease I can assure you that I am alive and well.
However the question remains, what have I been doing? Those of you that know me or have followed my blog you know that I am constantly exploring new methods to create jewelry. I love to learn and experiment. So for the past few months I have been playing with metalsmithing techniques. Why? Inside of my head I have a lot of interesting designs that are just fighting to come out. Many of these designs can't be created using Wirewrapping or wiresmithing techniques. So to satisfy my creative cravings I have been teaching myself how to make jewelry using metalsmithing techniques.
It's been a rather unique and wonderful experience. I've had the opportunity to let my inner pyromaniac come out and play as I melt solder and the occasional half completed project. It's also allowed me to explore new designs that have really been challenging.
Does that mean that I am abandoning wirewrap? Of course not! I love working with wire to create a unique piece of jewelry. What this does mean is more ways to create. To keep my Wirewrapping work and my metalsmithing work separate I had to create an alter ego. All of my metalsmithing work will be listed under my new "Jimi Mac" brand. You can check it out here - http://www.artfire.com/users/jim4143. Let me know what you think about my new work.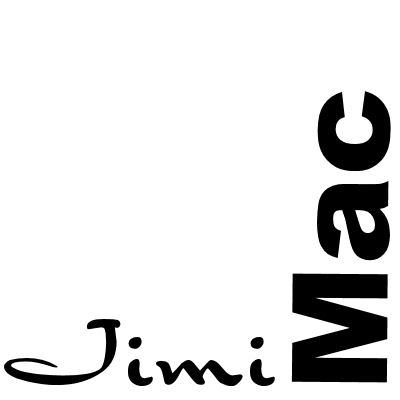 So now what? Well, now that I have some of this exploring out of my system I plan to get back to work teaching wirewrap and wiresmithing. That means more blogging, more tutorials, and some new instructional videos. That's right! In the coming months my first wirewrap DVD will be ready. Disc 1 will contain 4 to 6 wirewrap pendant projects that you'll just love. If disc 1 has relative success we plan to make a disc 2.
Also, if you haven't already done so, I have added a "Tutorials A la cart" section to the website. This gives you the opportunity to download individual projects that you can create. There are even a couple FREE tutorials that are really helpful. Check it out - http://www.macjewels.com/TutorialsAlacart.html.
So until next time
Jim McIntosh