Hello Everyone!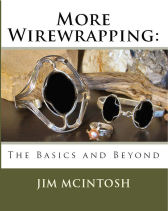 As you may already know my NEW Book "More Wirewrapping: The Basics and Beyond" has been completed and is available for purchase. It has taken me a few months to get it finished and I am exhausted. So the question that seems to be on everyone's mind is…what's next? And that is a good question. So here's what's next.
Believe it or not I have 3 more books in the works. All three are new concepts on wire art. The next book that will be made available is entitled "Wirewrapping with Polymer Clay". I am collaborating on this project with my daughter in law Bianca. She's a fantastic artist and has a great eye for polymer clay. This book doesn't focus on Wirewrapping cabochons made from polymer clay. We'll be focusing on using wire settings, polymer clay, and natural stone cabochons to create unique contemporary pieces of jewelry. So far all of the experiments and sketches that we have done have been amazing! We hope to get this project done and available by the end of April 2010.
After that book is complete I will be working on another Wiresmithing book. This time I will be focusing on incorporating faceted stones into wiresmithed pieces. Do any of you remember the solitaire ring? That's only the beginning. Imagine that ring but with 2 additional stones. How about 2 faceted stones surrounding a beautiful pearl. The plan is to show just how easy it is to use traditional metalsmithing techniques in wire jewelry.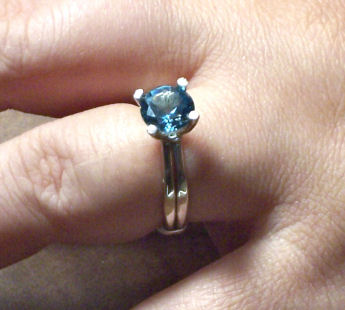 The last book is "Top Secret". My wife doesn't even know what it is and I tell her everything. I have been developing this idea for a couple of years and have just recently figured out the final concept. Let me just say that this new technique will really change the way that everyone looks at how they create with wire.
These are only a few of the things that I have planned. But you know me…I'm always thinking and sketching new ideas.
'til next time,
Jim McIntosh